Aircraft and Aircraft Engine Sales and Acquisitions
Our firm has represented clients in a vast number of domestic and international Aircraft and Aircraft Engine purchase and sale transactions.   This includes cross-border transactions in Africa, Asia, Central America, Europe, and South America.  We leverage our experience, and local contacts we have developed, to protect our client's interests in Aircraft and Aircraft Engine purchase transactions.
Aircraft and Financing Leasing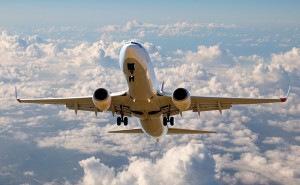 Kulowiec Jorquera & Whalen, LLP's lawyers have extensive experience representing lenders, lessors, operators, and individual owners in all types of aircraft finance and leasing transactions.  We understand the technical and maintenance issues that can arise in connection with leasing and finance transactions.  We also take the time to fully understand the commercial issues which are unique to your transaction.
Asset Acquisitions and Secured Finance
Our firm's attorneys represent parties in a wide variety of asset acquisitions and secured finance transactions.  Whether you are part of a transaction involving fine art, rail cars or any other asset, Kulowiec Jorquera & Whalen, LLP's lawyers have the experience necessary to assist you in closing your transaction in a smooth an efficient manner.
Charter and Wet Lease Transactions
Our attorneys have experience drafting and negotiating charter and wet lease agreements in connection with some of the world's biggest movements, including Chinese New Year, Hajj, evacuations and disaster relief.  We have also represented clients in connection with charter and wet lease arrangements for US and United Nations troop movements.  Regardless of whether you need an agreement for a one-off charter or a mass movement of people, Kulowiec Jorquera & Whalen, LLP will work with you to make sure your operational arrangements are properly documented.
Consignment Agreements and Parts Inventory Financing
When consigning aircraft parts or financing a parts inventory it is important to ensure there is a clear commercial understanding between the parties and the proper filings are completed.  Our attorneys are well versed in consignment agreements and parts inventory financing and can help protect your interests in these transactions.
General Aviation and Fractional Ownership
Our attorneys have represented individual clients and corporate flight departments in the acquisition and financing of a considerable number of general aviation aircraft, ranging from Boeing Business Jets to single engine prop planes.  We also represent clients in structuring and purchasing fractional ownership interests in general aviation aircraft.
General Corporate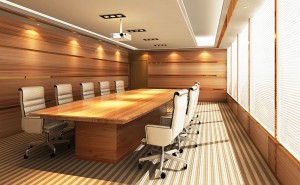 Kulowiec Jorquera & Whalen, LLP represents both aviation and non-aviation clients in general corporate matters.  These matters include mergers, stock sales and acquisitions and the creation and implementation of joint ventures.
State Liens and Taxes With Respect to Aircraft
Our lawyers are experienced in navigating state liens and taxes that can arise with respect to aircraft.  In any transaction it is important to correctly assess your tax liability prior to completing the transaction.  Also, you may have a limited timeframe to contest any state lien on your aircraft or to file a lien if you have not been paid for services you have performed with respect to an aircraft.
All materials contained in this website have been prepared by Kulowiec Jorquera & Whalen, LLP for informational purposes only and should not be relied upon as legal advice. These materials may not reflect the most recent legislative action, legal developments, or opinions. Specific legal action should be taken only after consulting a qualified attorney.
The transmission of information to or from this site does not, nor is it intended to, create an attorney client relationship and is not confidential.  If you wish to seek legal representation from Kulowiec Jorquera & Whalen, LLP, please call our offices at 914-234-4720.